Social Impact
Kawa Moka is dedicated to making positive changes across all pillars of social responsibility, creating more good in the world with every cup.
Environmental Sustainability
Gender Equality
Community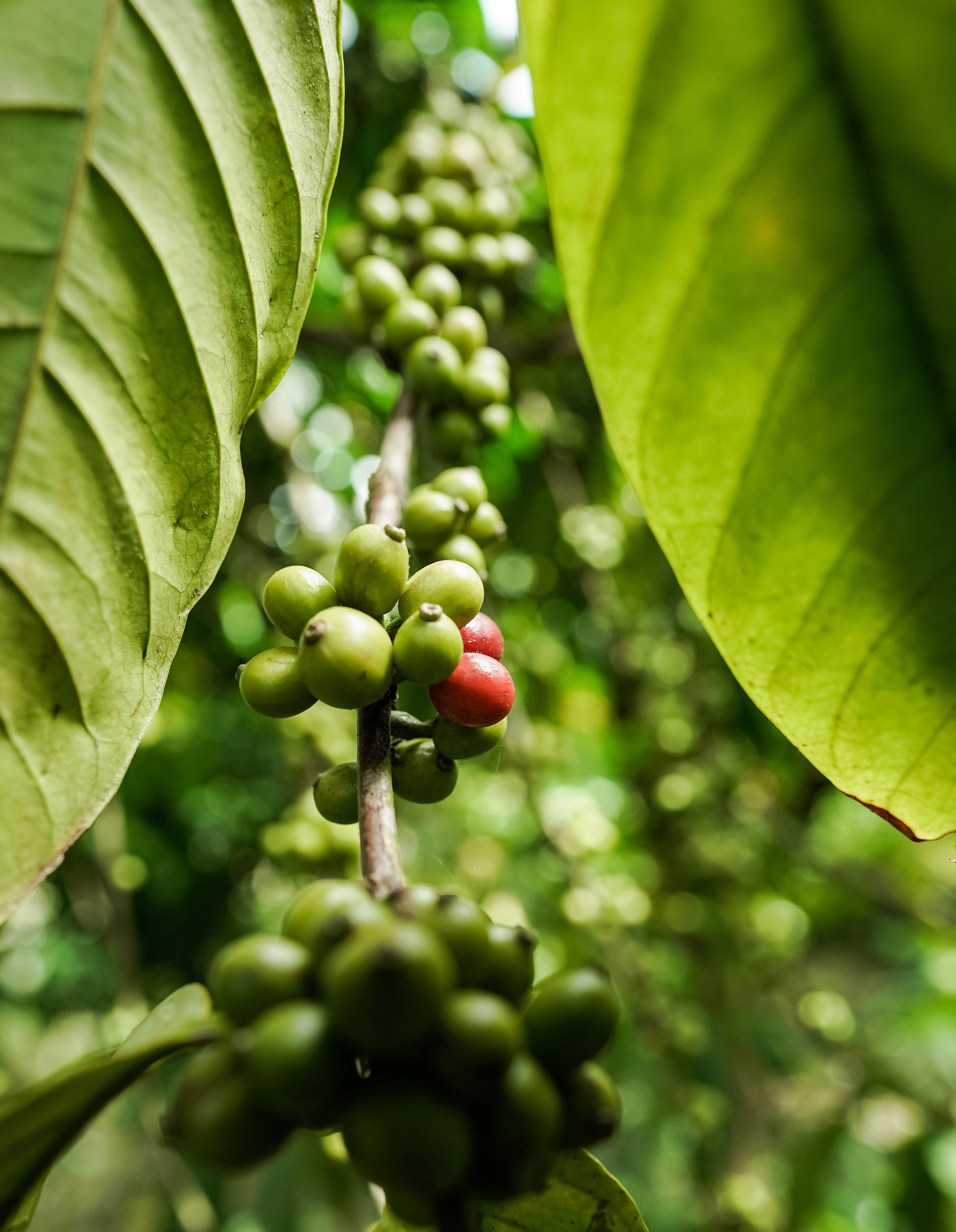 Environmental Sustainability
Robusta coffee is a native Indigenous species to Ghana. The coffee is nurtured organically, wild-grown and lives amongst plantain, cacao and food crops on micro-lots in the hills. The farms are fed by the Afloabo falls which run alongside the ecosystem. Creating a rich and nourishing habitat for local wildlife while promoting soil health.
Hand picking on a small scale preserves quality and ensures only the best coffee is picked. We package our beans in recycled paper bags, and use our coffee bean waste to create coffee-based beauty products including an exfoliating coffee scrub, shea body butter, and a coffee infused body oil. 
Gender Equality
All of our 20 micro lots are owned and operated by local women farmers. Empowering women to earn equal and fair wages to provide for themselves and their families.
Their children having strong female figures to look up to while attending school and learning to work in the community. 
Community
Kawa Moka believes in Africa, and has been passionately involved with communities not only in Ghana but across the continent. Along with creating over 200 jobs in farm partnerships, there is a major focus on upskilling the coffee industry as a whole.
From farming, to cafe experiences, to roasting & barista training, we believe we can all go further together.